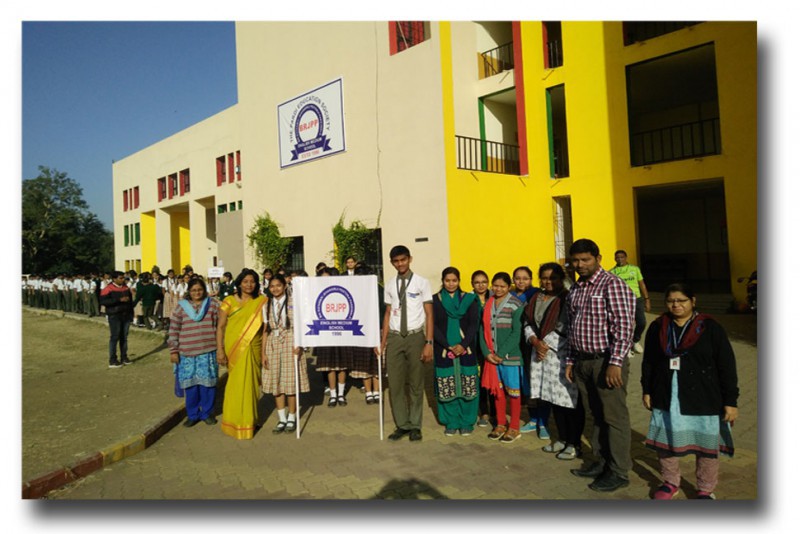 The Pardi Education Society laid its foundation on 26 May 1918 with the sole aim of spreading education in Pardi. Under this same trust, Bai Ratanbai Jehangirji Pestonji Pardiwala English Medium School was established in the year 1996 with a noble thought to make English medium education accessible to all sections of society. It is because of this selfless and humble thought that today BRJPP is functioning to fulfill its ideas, aims and morals by making this happen.
At its inception, the institution consisted of 19 children and presently the strength has multiplied. The initial formative years after its establishment the school building was situated in the DCO campus and then with future planning a new building was dedicated for the sole usage of the school at College Campus.
BRJP Pardiwala English Medium School ‐ An educational institute where we value every individual in our care and it is our aim and to develop a positive brain-compatible environment. Our School is designed and established to meet the need of each individual student. Here we are committed to work, to encourage and motivate all the students to reach their fullest potential and succeed.
We provide a intellectually stimulating and emotionally enriching environment in order that our students may develop confidence, critical thinking, leadership qualities, creativity, responsibilty as they are prized possessions in this highly competitive world. We know that Education is not learning by rote and then repeating it in the examination. Our approach is student centered where student develop practical skills, enabling them to apply their learning to unfamiliar situations and think critically about different issues.
This prepares them for a lifelong success.